Santa Monica Film Festival 2000
ReelDV.com gets exclusive News footage of this years
MOXIE Awards and tribute to Joe Mantegna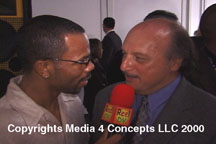 Dennis Franz from NYPD Blue honors Joe Mantegna with the MOXIE award at the Santa Monica Film Festival. During his heartfelt speech, Franz reminisced about his 30 year friendship with Joe Mantegna, which dates back to their days in Chicago theater together. Franz stressed how much Joe is admired and adored by the entertainment community for his tireless commitment to groundbreaking theater and film work.
(Click on Photo to See Video)
( or Download Quicktime Player)
---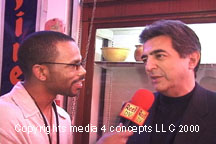 Joe Mantegna talks to Alton just moments before receiving his Moxie Tribute Award about how thankful he is to know that people watch and appreciate his work. Joe also spoke about making his feature film directorial debut with the film "Lake Boat." This film includes stars Peter Faulk, George Wendt, Dennis Leary, and a cameo by Andy Garcia.
(Click on Photo to See Video)
( or Download Quicktime Player)
---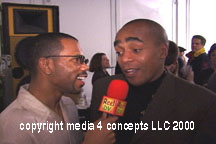 Tom Wright shares his excitement after winning the Moxie Award for Best Actor. He admits to Alton that this marks the first time he has ever won an award. Later in the year he will shoot a project on location in the Philippines with Director John Sales, and next year he will star in a movie along side Ed Harris.
(Click on Photo to See Video)
( or Download Quicktime Player)
---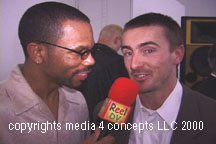 Albert De Quay, founder and director of the Santa Monica Film Festival is elated to have completed yet another successful event. With the help of a devoted staff, a slate of hot independent films, and celebrity support from heavyweights like Joe Mantegna and Dennis Franz, the Santa Monica Film Festival 2000 established itself as one of the world's premiere festivals showcasing Indie films. Congratulations on another great Film Festival Albert! (Click on Photo to See Video)
( or Download Quicktime Player)
for updates just write update in your subject heading